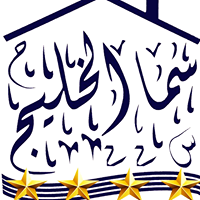 Sama Al Khaleej Real Estate
Data of this company are checked and confirmed by our moderators
Promote
Posted 23.07.2020
550 views
Service category:
Property Services
Payment:
Description
We offer all real estate services in all fields such as land purchase, villas, houses and buildings. Residential, industrial, and provide real estate investment opportunities for a yield of more than 7.5% per year in addition to the continuous increase in the price of the property which give a great opportunities to savings in real estate activities also undertake Sama Al Khaleej Real Estate to provide the best construction prices in cooperation with Fagr al Safa company Building Contracting allowing competitive prices in the case of the funds invest in construction, sale and rental business .

نحن نقدم كافه الخدمات العقارية فى جميع المجالات مثل شراء الاراضى والفيلات والمنازل والبنايات.
السكنية والصناعية ونوفر فرص استثمار عقارى بعائد يتجاوز 7.5% سنويا بالاضافة الى الزيادة المستمرة فى ثمن العقار مما يعطى فرص عظيمة للإدخار فى الانشطة العقاريه كما تتعهد سما الخليج العقاريه بتوفير افضل اسعار البناء بالتعاون مع شركه فجر الصفا لمقاولات البناء مما يتيح اسعار تنافسيه فى حاله استثمار الاموال فى اعمال البناء والبيع والإيجار.